Om and Julie, two young Aurovilians, went deep into drone technology to look at Auroville from a new perspective. These amazing shots are now compiled in a photo book: Aerial Auroville.
In Om and Julie's own words:
"Auroville is our home. Auroville is the place that has seen us grow as children to the ever-growing adults we are today, keeping the ideals of Auroville close to our hearts and minds. Growing up in Auroville let us explore different aspects of our being and experiment in various fields, and ultimately find our passion for photography and more specifically, aerial photography. In 2018 we had the idea to create a photograph consisting of various pictures of our city. Auroville is such a unique and special place not only for us but for thousands of other people.
Using aerial photography we wanted to show a new perspective of this harmonious beauty. In 2019 we started our project by going around Auroville with a drone and capturing unique moments to create the photo book "Aerial Auroville". Using this unique vantage point of a camera in the sky, we have discovered the different colors, lights and textures of Auroville. It was a unique experience depending on the time of the day and the season. Another focus was on the uniqueness of Auroville's architecture, the way the buildings blend harmoniously with nature or how some of them completely stand out from the forest.
Now more than a year later we have completed a 120 pages book called Aerial Auroville. In this journey we have gone through a lot of experiences and complex learning that have made us grow as individuals and photographers. It has changed completely our perception of Auroville to a point where we felt that it deserves to be shared. "
We give you a sneak peak of some of the most beautiful pictures. Can you recognize these landmarks from a bird's-eye view?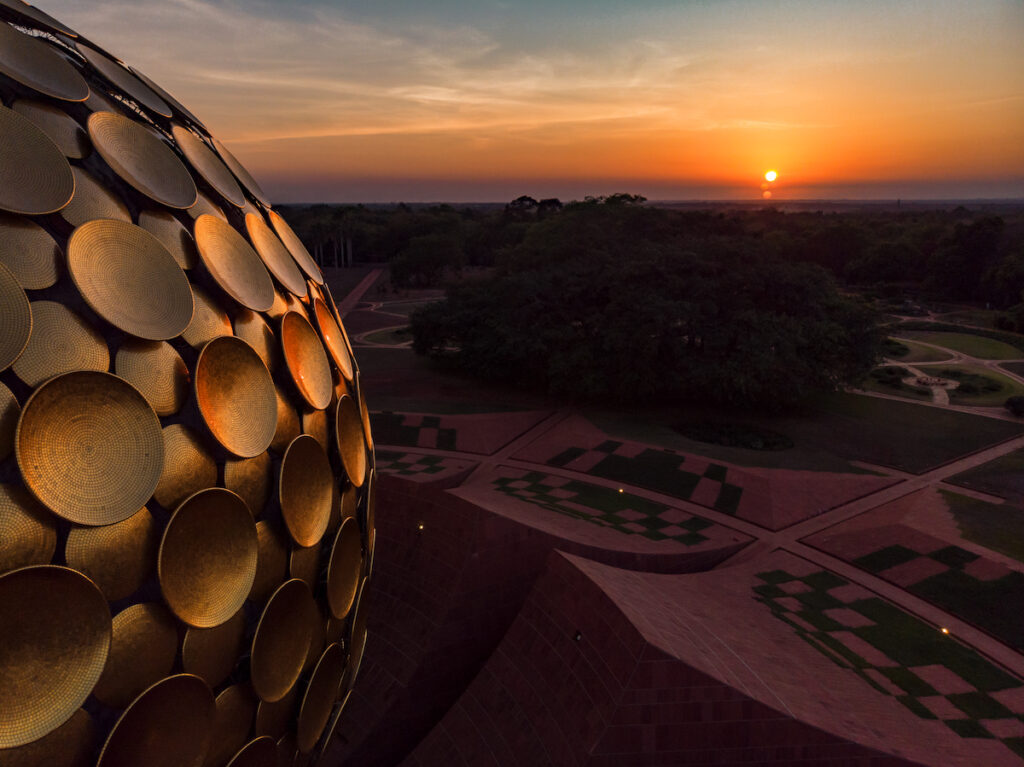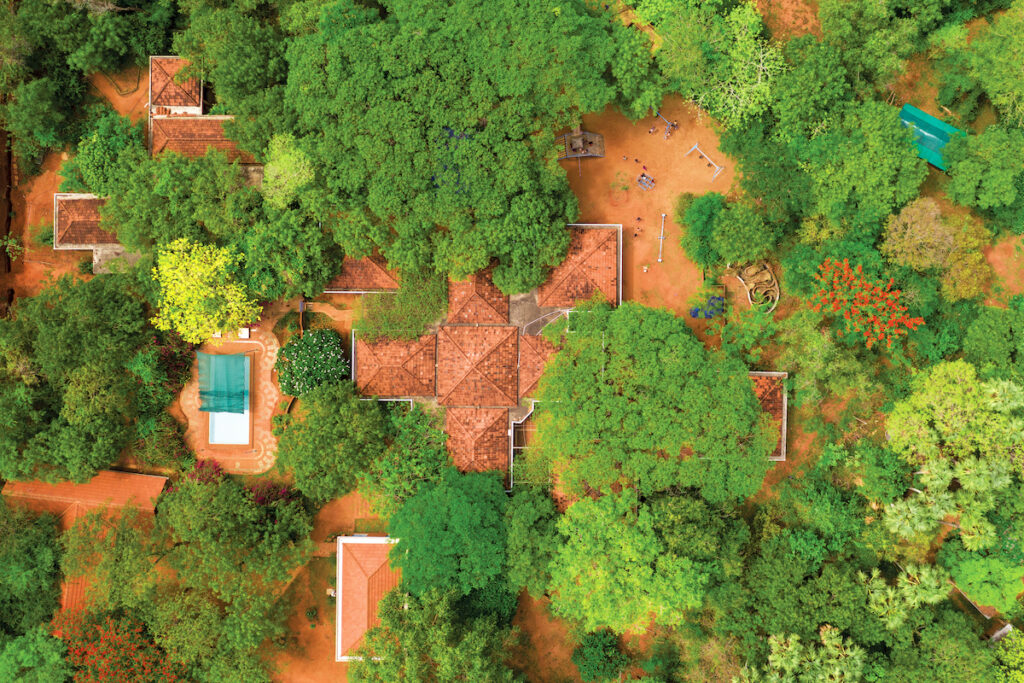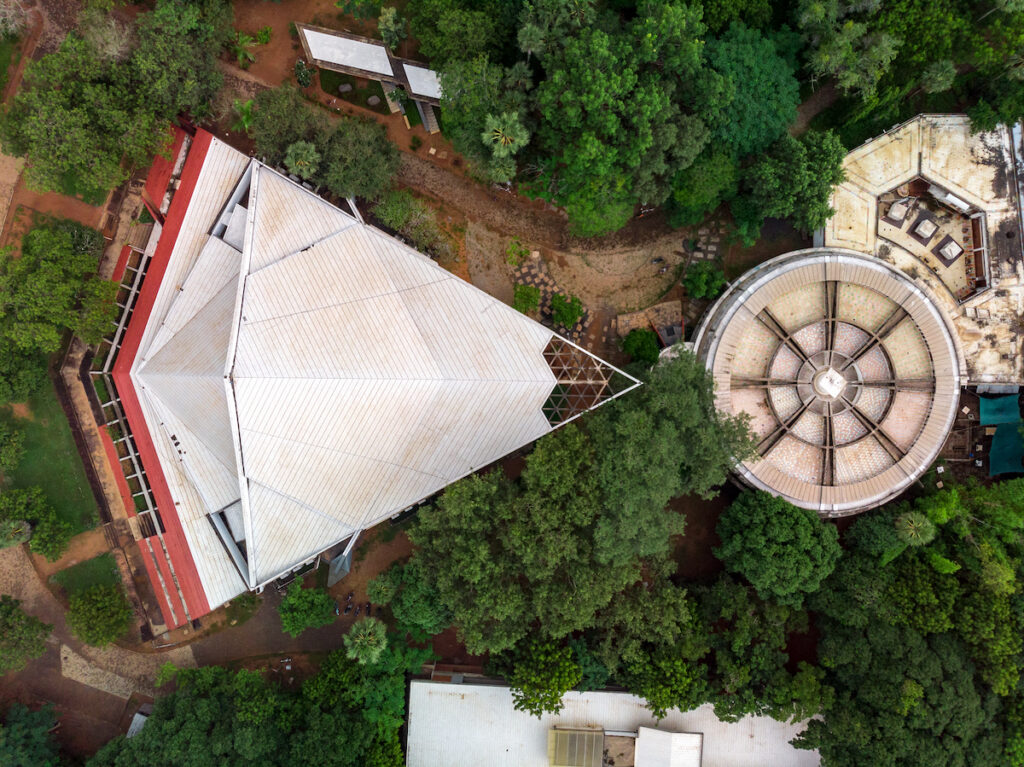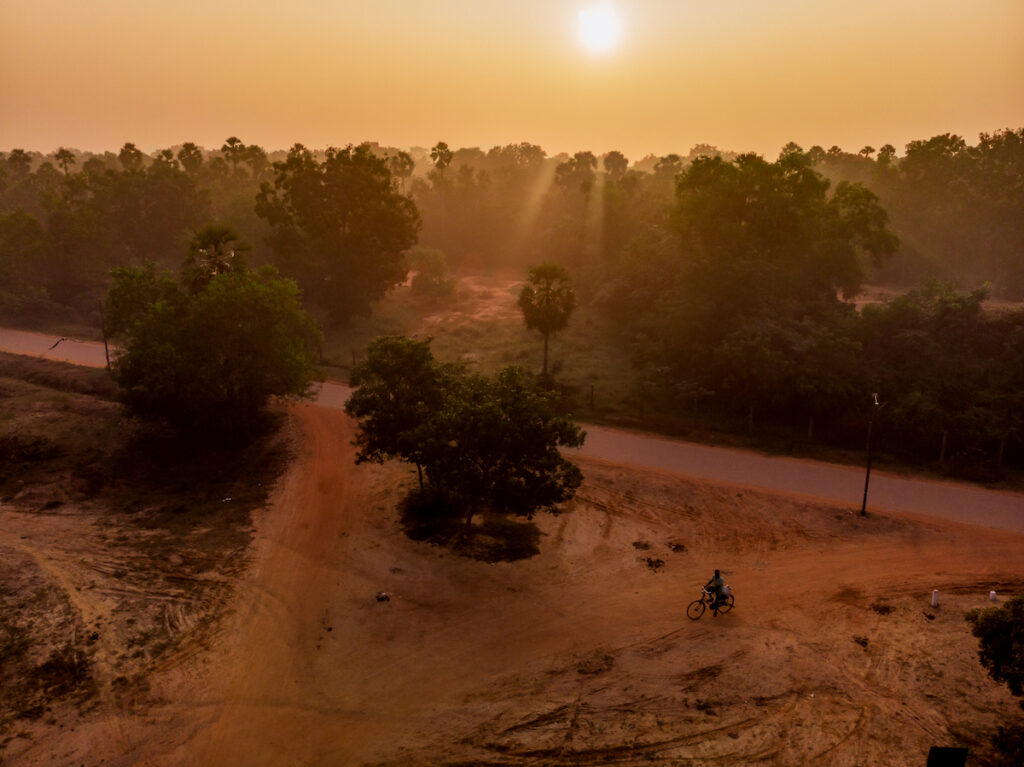 Would you like to see more pictures, accompanied by selected quotes from Mother and Sri Aurobindo? You can find the Aerial Auroville book over at the Auroville Online Store.