They said: Why are you asking all these questions? We're not your teachers; you're not in university here. Just go and see for yourself, observe, look at nature.
"I always wanted to come to India. On my first trip I was 21, and I spent four days here. It was in 1985, a very difficult time for Auroville. There were just a few huts in the bushes at the time. I met Otto in the bakery, scraped some cement in the Matrimandir. And then the girl I was travelling with said, 'Why do you want to stay here?' So I travelled through India and back to Germany, and continued my studies. I was telling all my friends for weeks and months that I'm going back to India, but then I just stayed in Germany.
I studied mathematics and didn't know what I'd do afterwards; my major was pure mathematics, not teaching. What do you do with that? Either you stay in university, or you calculate insurance for people. That was certainly not going to happen.
Then always, something happened. Again and again, I met people by chance in Germany who were from Auroville. The man who was leading AVI Germany at the time, Jürgen Axer, was living in Cologne, so we decided to hitchhike there in winter, with snow and ice, and we stayed with my cousin. In a city of over 1 million inhabitants, the AVI Center turned out to be just on the next street! Two years after my first visit, I felt I'm really leaving Germany. I made a big goodbye party and left for Auroville with just a backpack.
My first weeks here on a farm, I was asking so many questions. And they said: Why are you asking all these questions? We're not your teachers; you're not in university here. Just go and see for yourself, observe, look at nature.
Auroville is by far the biggest and most complex project of creating a new world, a new society, a new way of living together. I think that my calling here is to start something new, to add something to the collective growth. It's special for me to have the space to create, to bring in something which was not there before, to add to the puzzle.
So first in 1988 we started a fruit tree nursery, followed by an organic farming project. When I came in '87, there were no restaurants and no Solar Kitchen in Auroville, one had to go to Pondy. Hard to believe! We started the first restaurant in Auroville with my long-term partner at Sharnga guesthouse. That was 27 years ago, when my daughter was born. A French cook joined Auroville, so we served French cuisine! It was very appreciated.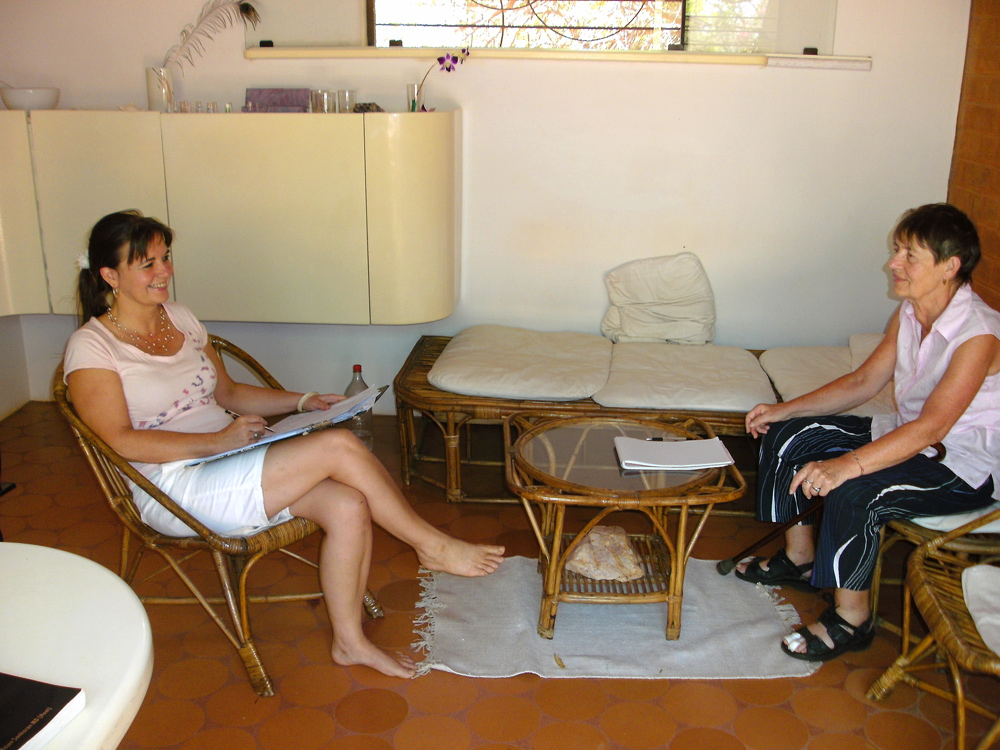 One of the Mother's secretaries, Maggi Lidchi-Grassi, was connected to some very good homoeopaths in Mumbai. Since 2000 I went and studied over 15 years, developing homoeopathy to an international standard which hadn't been here before. I also created a new healing modality, "integral regression therapy", based on the philosophy of Mother and Sri Aurobindo, and I'm teaching it now in Germany and here. I offer free healing work for Aurovilians because it's very important for me to keep Auroville as a family. Auroville to me is what everybody offers and gives voluntarily: Time, energy, expertise. What is offered makes up Auroville.
We were a group of Aurovilians who started Savitri readings with Sunil's music on Thursdays at the Matrimandir amphitheatre. For 12 years we organised small and big events where musicians come or Aurovilians play. The Amphitheatre is our place to come together, collective moments are supposed to happen there. So there was always this search, what do we offer there, how do we bring Aurovilians together in that space? We should be there together, not only in the Solar Kitchen.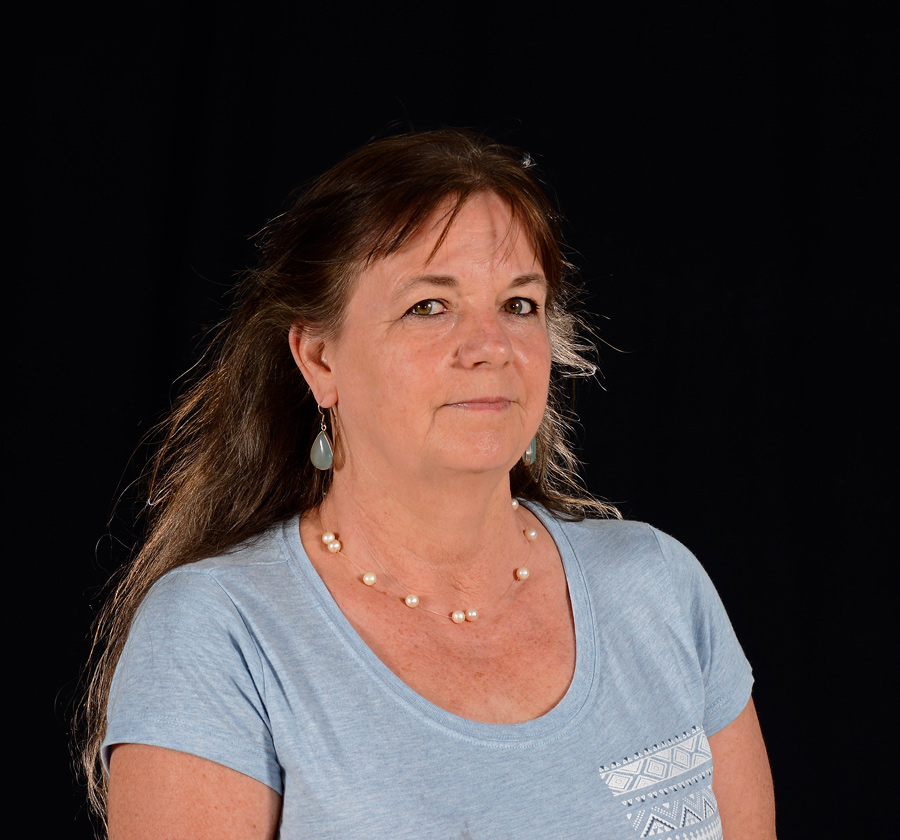 We need to purchase considerable lands if we want to manifest Auroville as planned. More than 50% of the greenbelt is owned by farming families in the villages, small landholders, temples, and some is village settlements. Auroville`s greenbelt land is for agricultural use only, but commercial developers try to build guesthouses on it.
How to deal with this issue? We need to do tremendous fundraising! I thought, I know how to make a website (That website doesn't exist anymore; The latest version is Lands for Auroville United). I met with Aryadeep, who knew some ashram-related donors, and Mandakini from AVI France joined shortly after. We were an absurd group, we never met physically, we only worked over email. We put our skills together and shared over 15 emails every day for years. Satish from the Residents' Assembly Service gave his work in web design for free. Around 2015 we started to set up the website and the newsletter system. In eight years, about 80 plots in the Master Plan area could get purchased, through a tiny team with a minimal budget. Five years ago, someone came from the US who is a professional in fundraising, and he trained me and we developed fundraising for green projects.
There's still a very long way to go to raise the funds necessary for the masterplan area, and I am trying my best. I would have hoped to have 20 people join fundraising, but people think it's impossible. I wasn't a fundraiser when I started, right? I just thought I could put together a website.
My dream is that all the people who want to see Auroville flourish and take new steps, come together and develop Auroville together. For inner development, I think there's a lot of potential here. But it would be good to have more cooperation of those who have ideas and energy to do things for the outward manifestation. People coming with skills should feel motivated to contribute to the community with those skills.
Newcomers need much more exposure to what is here. An extensive Newcomer program giving an in-depth introduction to Auroville, as it's a big place. Otherwise it takes a lot of time to find your way around.
So I could say that my life in Auroville has been about creating something new. I'm someone who always likes to see change and development, because I work in health and I want to see improvement in people. My interest here is in adding something to the collective.
As a homoeopath, my task after a two-hour interview is to choose one remedy out of 5,000. It's an incredible task, but through advancement in homoeopathy you can do it and initiate self-healing. People told me it's too difficult. Why do you want to bang your head? But I'm not shy of such things.
Auroville is a project to do impossible things. Look at Matrimandir. I used to think, 'Oh my god, how is this ever going to come to be?' Now look at the Matrimandir, it`s just over there."