With the rainy season behind us and temperatures mild and comfortable, winter is the perfect time to visit Auroville. Whether you are coming on a day trip from Pondicherry, or flying in from overseas for an extended stay, we have your itinerary covered.
With many people visiting Auroville between December and March, it is worth planning ahead to make sure you make the most of your trip – so here are some tips.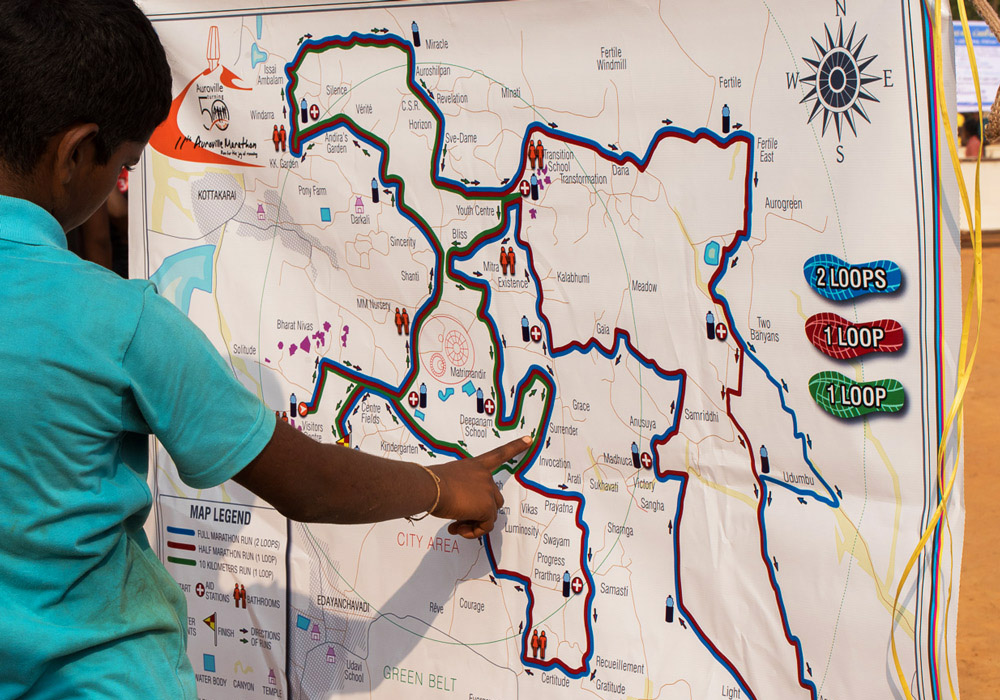 Stay at an Auroville guesthouse
Book your stay in advance at an official Auroville guest house or homestay, as spaces fill up quickly during the peak season. Many guesthouses around Auroville's periphery appear connected to Auroville, but are not.
Staying inside Auroville allows you to ask for a guest Aurocard, which in turn provides access to the local payment system, and can be used in the many cafés and stores where cash and bank cards are not accepted.
For a listing, visit: https://guesthouses.auroville.org/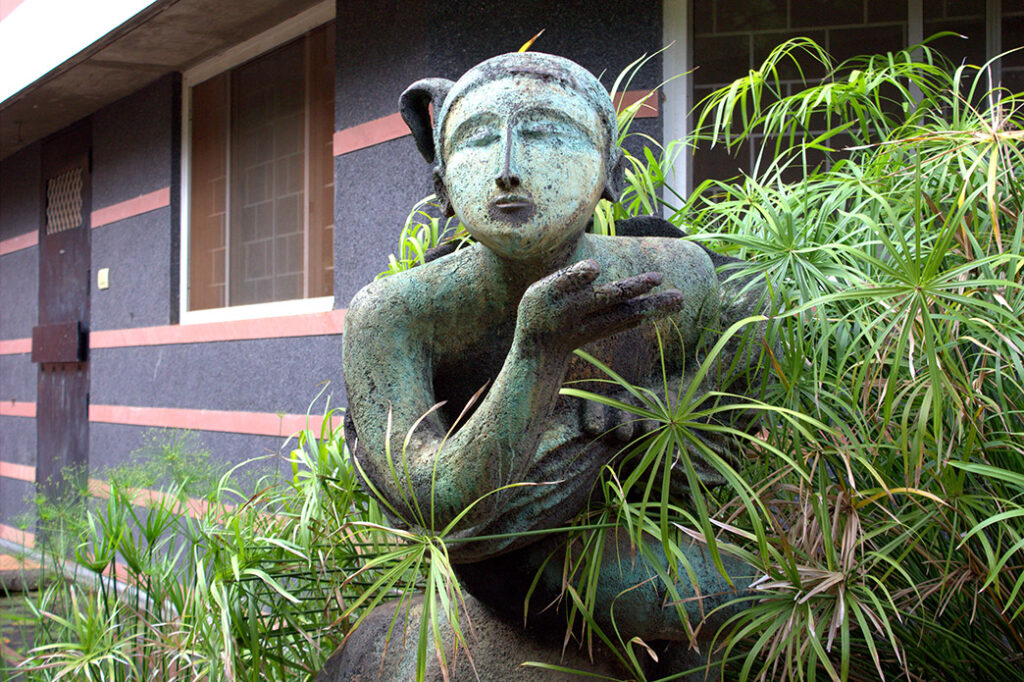 Leave your car at home, or at the Visitors Centre parking
Bicycles are a great way to get around Auroville. Try booking an electric cycle online from Kinisi before arriving. Once you have checked into an Auroville guesthouse, regular bicycle rentals are available from Visitors' Centre or Town Hall.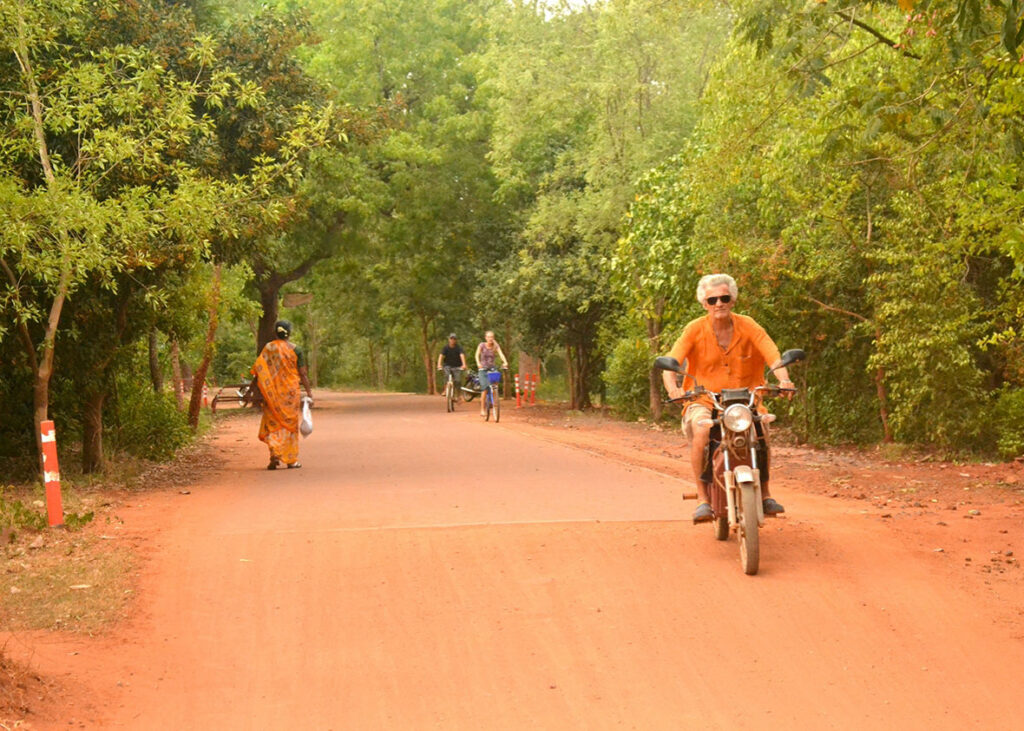 Matrimandir bookings
Auroville's most striking landmark is not a tourist site, but a centre for individual concentration and finding one's consciousness. In order to respect other visitors and protect the serenity of the gardens, entry to the Matrimandir is restricted and certain steps are followed.
The Matrimandir viewing point is accessible to anyone from the Visitors' Centre. If you would like to do a silent concentration inside the Matrimandir's Inner Chamber, make an individual booking one week ahead of time by emailing the Matrimandir team.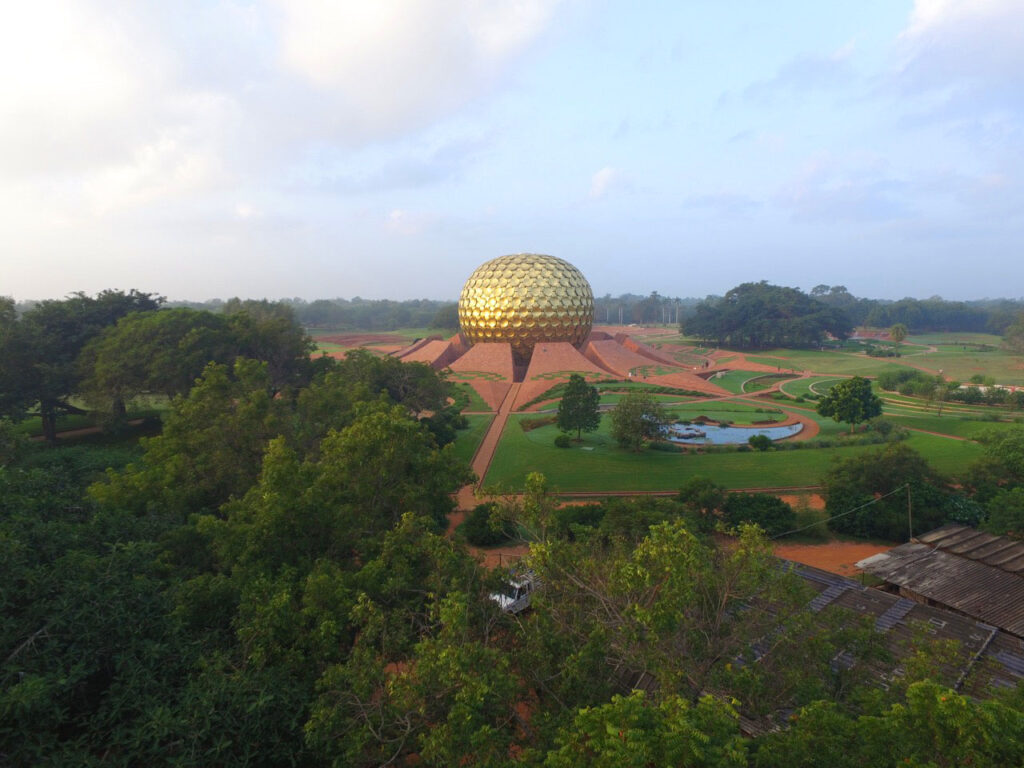 Events in Auroville
Check out the listing of current Auroville events. For classes and workshops, phone or email the organisers in advance to learn more or reserve your spot.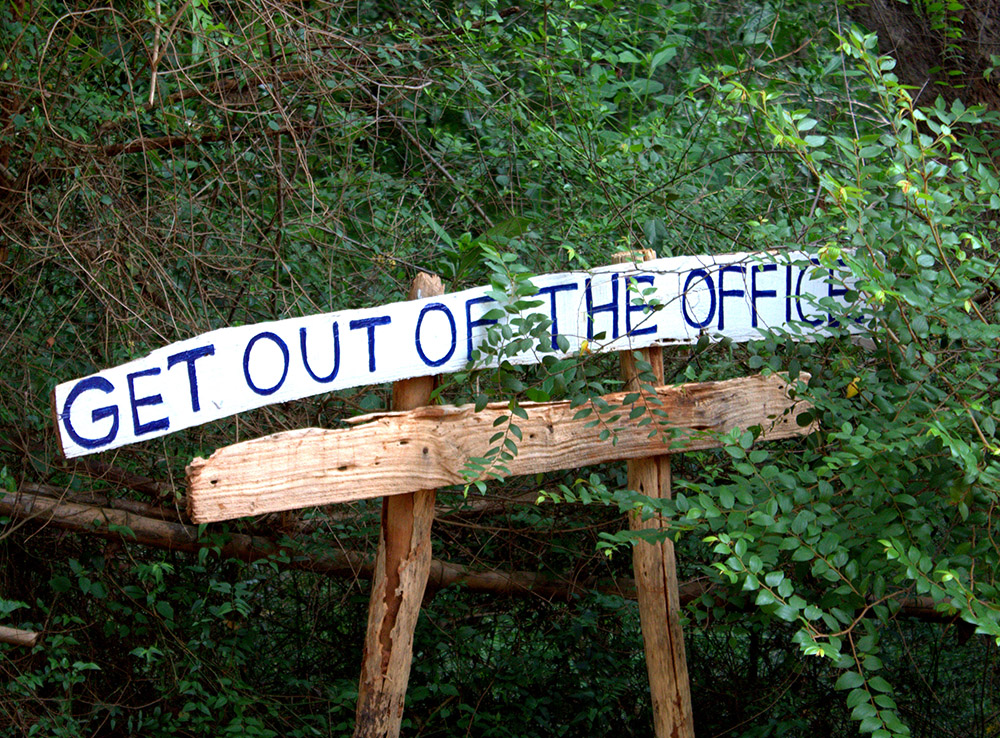 Dress for the weather
Auroville's weather is pleasantly mild during the winter months, but it's still winter and nights can get cold. This is especially noticeable when driving around on a bicycle or scooter. Remember to pack a jacket for the evenings.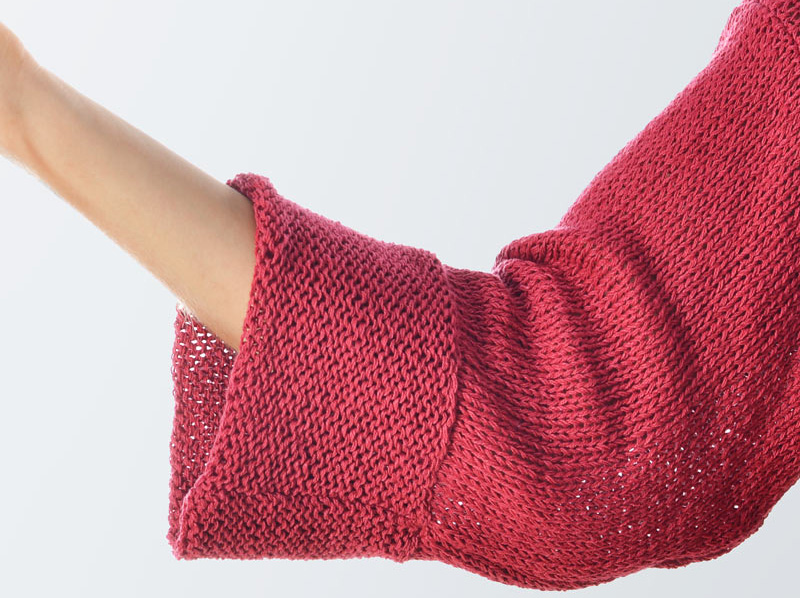 ---
With many activities to enjoy and things to see in Auroville, here are some ideas to get you started.
1. The International Zone
Auroville's International Zone is rich in culture, with art exhibitions regularly taking place at Unity Pavilion, Savitri Bhavan and Bharat Nivas.
This year being Sri Aurobindo's 150th birth anniversary year, you can see a bilingual display in English and Tamil on the sage's life history at Savitri Bhavan, alongside the regular exhibitions on The Mother Mirra Alfassa and the epic poem Savitri. A weekly schedule of activities allows you to deepen your understanding of Auroville's founders, including films and an om choir.
Meanwhile, the neighbouring Unity Pavilion is another venue for art exhibits. At the time of writing, the work of Auroville artist Birgitta Volz is on display.
Inquire about current events at Bharat Nivas, where the Sri Aurobindo auditorium has a regular program of dance and music performances.
While you are in the International Zone, you can stop for lunch at Solitude Farm, Bharat Nivas' Annam Kitchen, or at one of the Visitors Centre's cafés.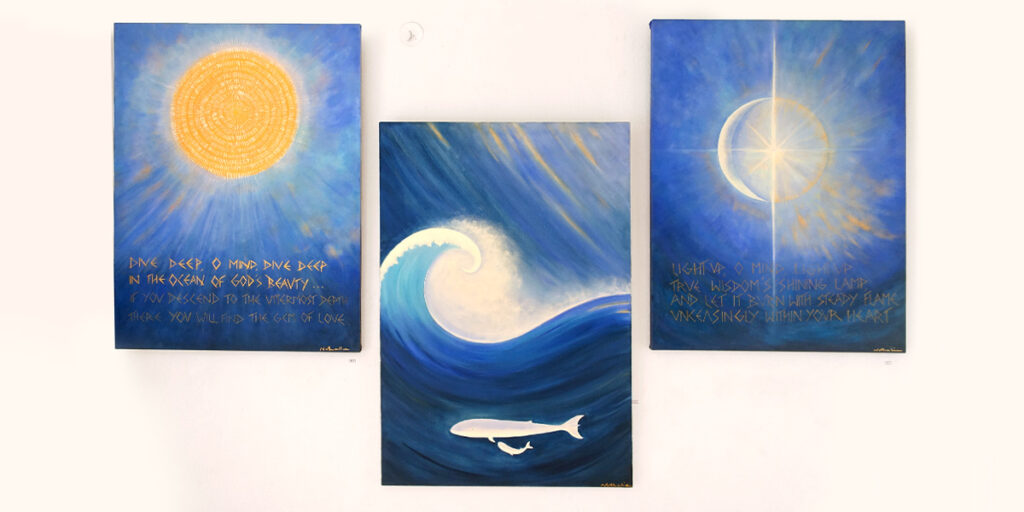 2. Catch a sunrise at one of Auroville's beaches
Aurovilians' favourite coastal strips are Sri Ma and Serenity beach near Quiet Healing Center. After watching the sun come up, stop by Auroville Bakery for coffee and a croissant, or try one of the many other eateries in the village of Kuilapalayam. If you are around Quiet, check out their offerings of water therapies.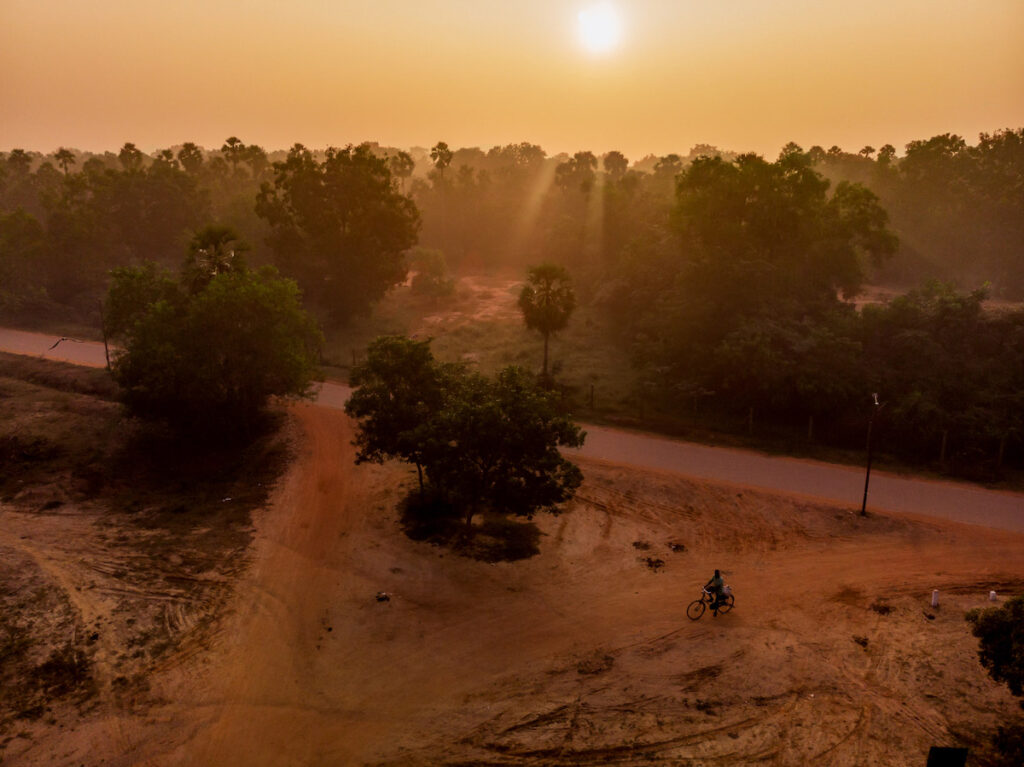 3. Explore Art
Other exhibition spaces are scattered around Auroville, if you know where to look. This winter, Auroville photographer Lisbeth presents her work at Pitanga Cultural Centre. Meanwhile, Centre d'Art (Citadines) hosts many exhibits a year, and a visit can be combined with coffee at the nearby Café Le Morgan.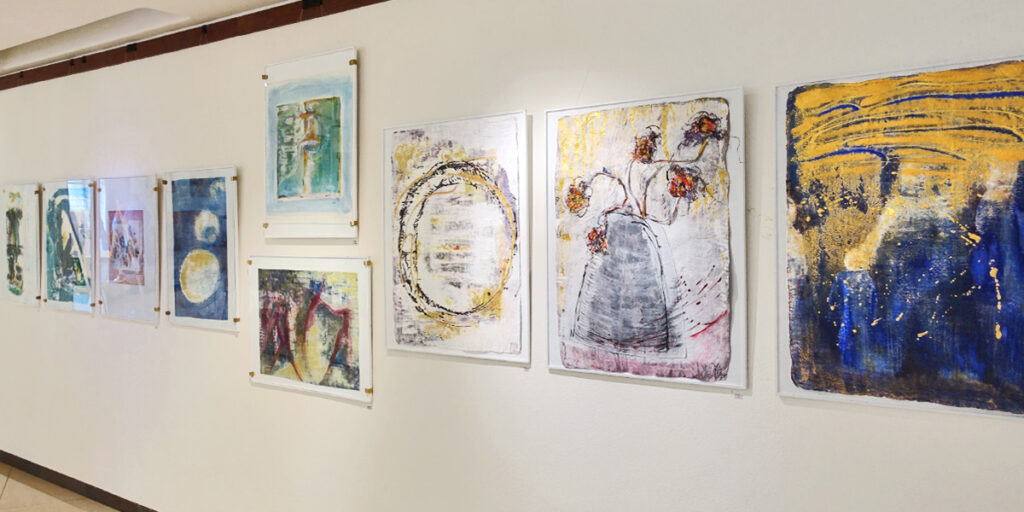 4. Workshops and Therapies at Vérité
For those on a longer visit, try an intensive at Vérité Integral Learning Centre, which has a variety of classes and therapies to choose from.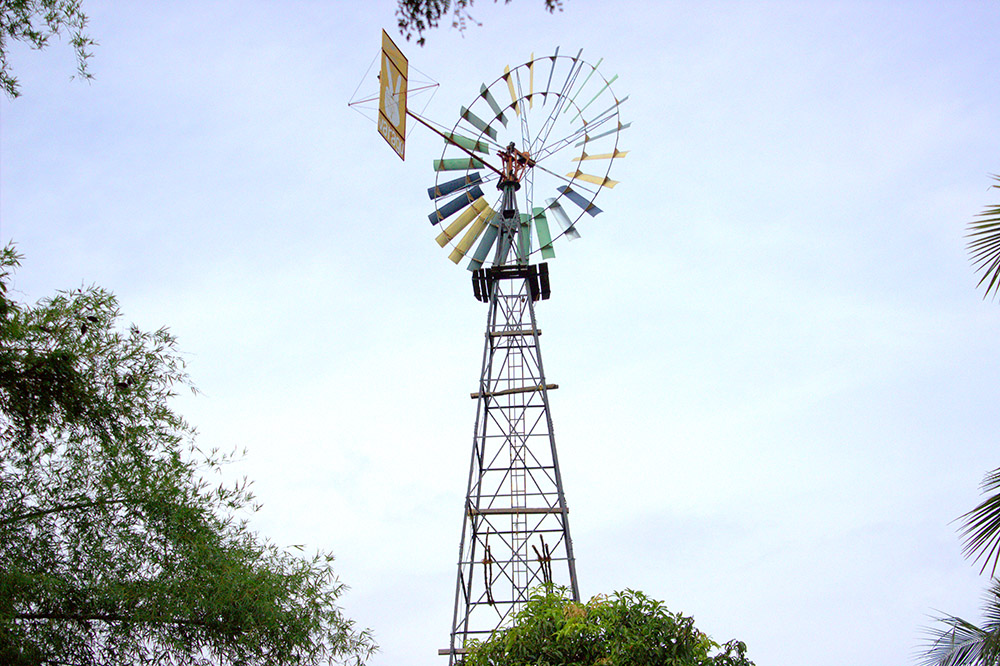 5. Traditional Crafts and Festivals
Mohanam Village Heritage Centre is open Monday to Saturday with workshops on traditional Tamil crafts such as Kolam and ceramics-making, and local festivals like Pongal and the New Moon festival.
6. Forest Walks
Between Monday and Friday, get a taste of nature by taking a guided forest walk at Revelation forest at 7:00 AM. Inquire at your guesthouse for contact and to make a reservation. Bring closed shoes and long pants.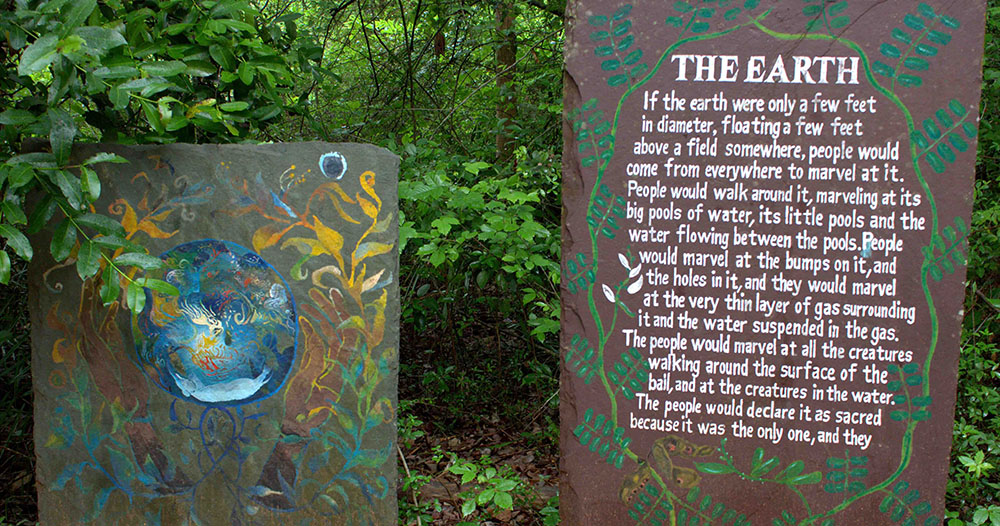 7. Svaram Musical Instruments
On Wednesday afternoons, Svaram's sound bath at Unity Pavilion is not to be missed. For 120 Rs., take a guided tour of the Sound Garden at Svaram's workshop, where you can test a variety of unique instruments. Later, you can enjoy a fresh pasta dish or organic salad at nearby Naturellement, or a pastry with chai at Ganesh Bakery.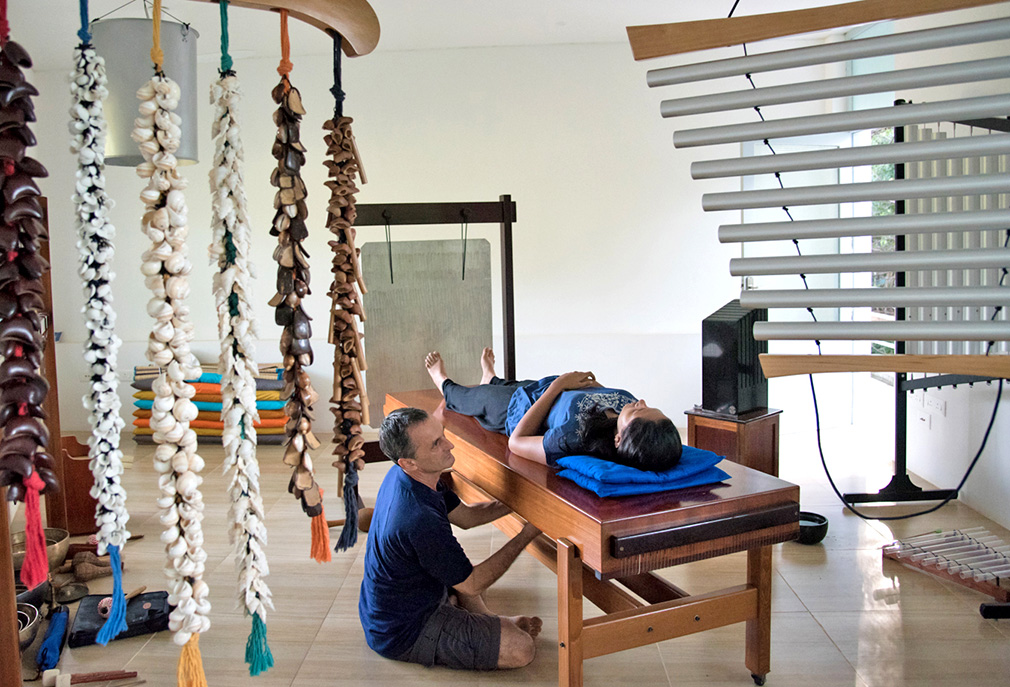 8. Aurofilm
If you're in Auroville on a Friday evening, you can enjoy a movie presented by 'Aurofilm' at Cinema Paradiso in the Town Hall complex. The weekly schedule is posted outside the entrance.
9. Marc's Coffee
If you are a coffee lover, try a cupping and brewing class at Marc's Coffee on Saturday afternoons. Reservations are required. This visit to Auroville's main road (in the village of Kuilapalayam), can be combined with eating at one of the many Auroville eateries eg. Tanto's (Italian), Yashi's, Café 73 (burgers & fries), Bread & Chocolate (gourmet sandwiches), or Aikyami (Korean) if you want something different.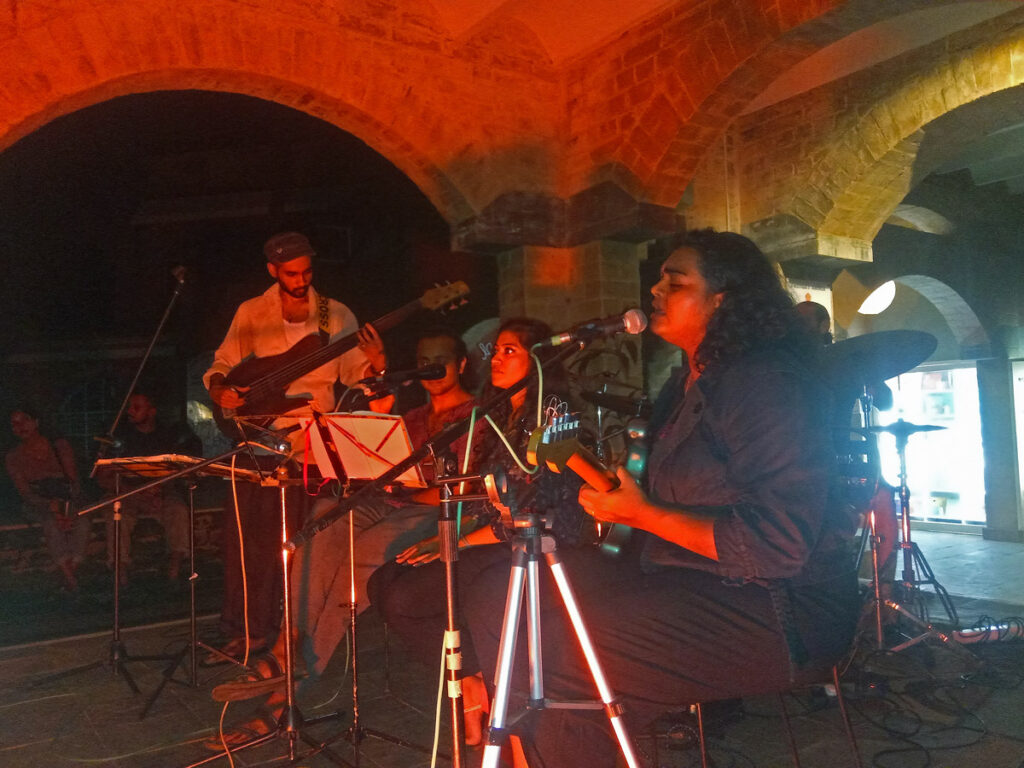 10. Right Path Café
If you like live music, enjoy a live concert at the Visitors Centre's Right Path Café on Sunday evenings – where you can also get dinner or a snack.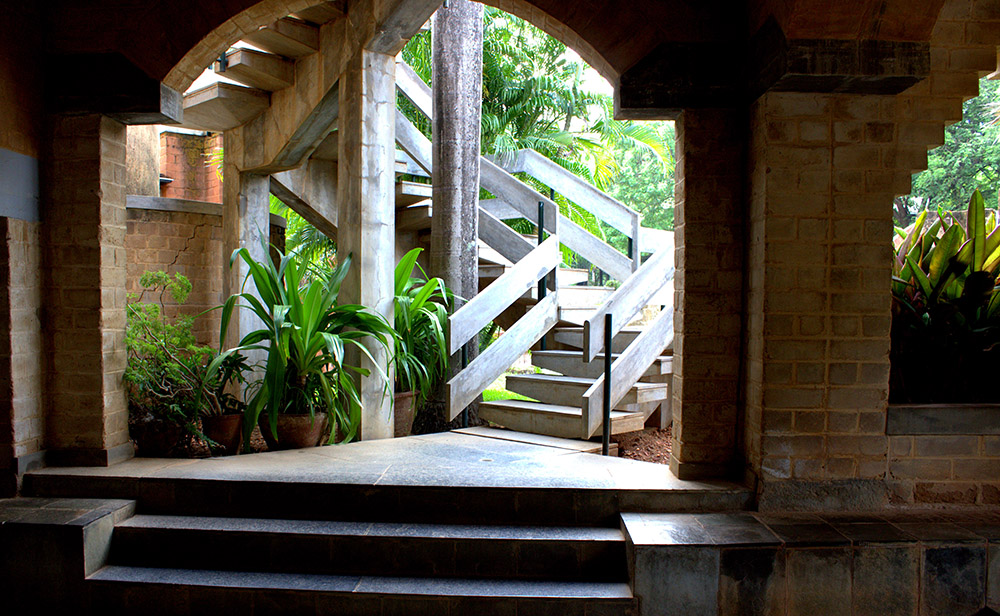 11. Horse riding
For a weekday morning, book a horse riding session at Baraka forest. An appointment must be made in advance with Mahi. Prepare to greet the community's friendly dogs, geese, and turkeys as you enter!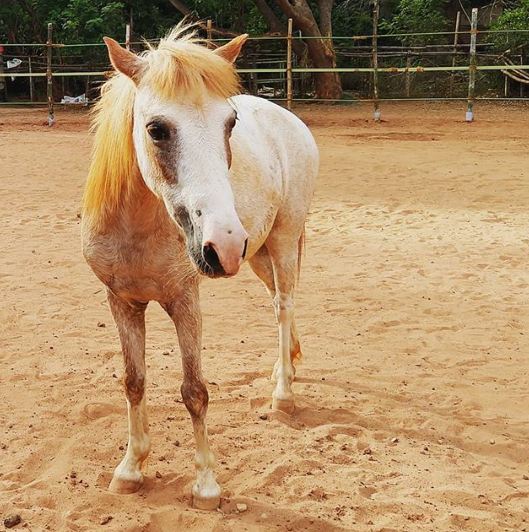 12. February 28th, the Auroville Anniversary
The anniversary of Auroville's inauguration is celebrated every year with a bonfire at dawn – a 'Dawnfire' – at the Matrimandir amphitheatre. It is a silent meditation starting at 5 am – when it is still pitch dark. As on other days, no cars or two-wheelers may enter the Matrimandir park.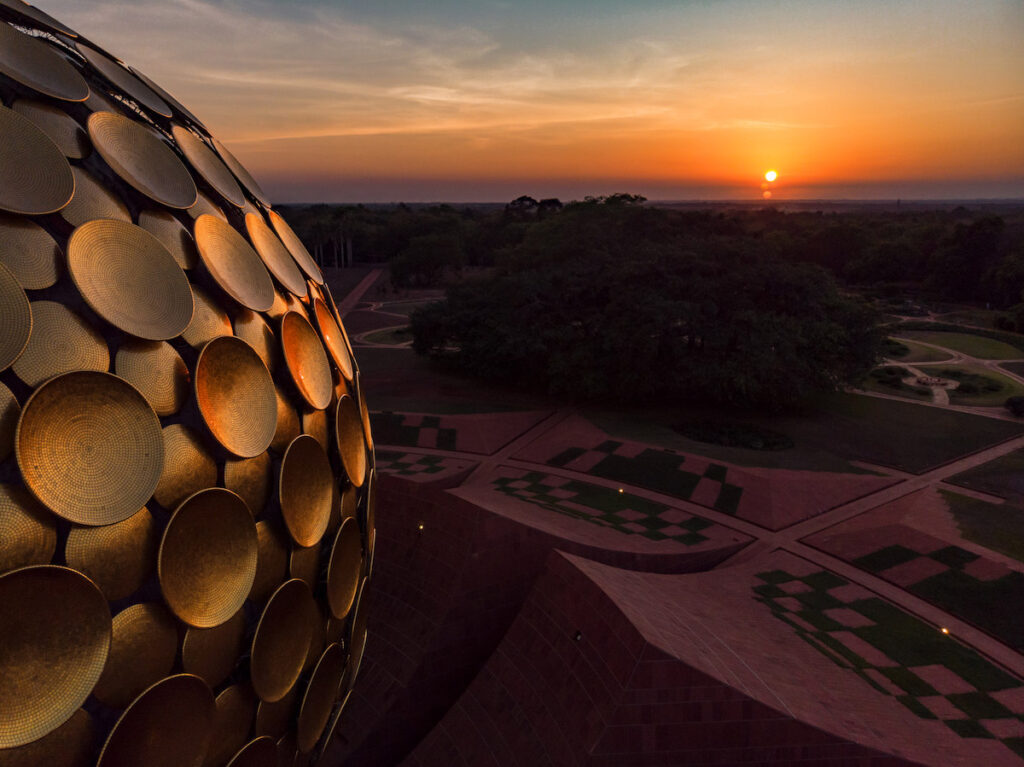 Plan to arrive at 4:30 am to find parking outside the gate among the crowd of attendees, and to choose a place to sit as you watch the sun come up. Don't forget your Aurocard. If you don't have one, you will need a Pass, which can be obtained at the Visitors' Centre in the days preceding the bonfire, but never on the same day.
Consider a jacket for the cold morning hours, don't bring pets, and finally, keep in mind that bags, cell phones and cameras are not allowed inside, and will need to be deposited at a designated kiosk. It is a time when Aurovilians gather around the fire, and reconnect with the spirit that brought them to Auroville – so you can prepare ahead of time by reading about Auroville's history, Charter and ideals.
Enjoy your visit to India's City of Dawn!